With our kitchen design services, you can get the space you've always dreamed of using to prepare, cook, and enjoy meals.
The design of your kitchen can impact how well it functions and keeps up with the needs of your household. If your kitchen feels outdated or cramped, you may not enjoy using the space as much as you would if it had a more modern feel or additional space for storage and meal prep. At The Cabinet Guys, we can help you solve this common problem and allow you to use the space more effectively.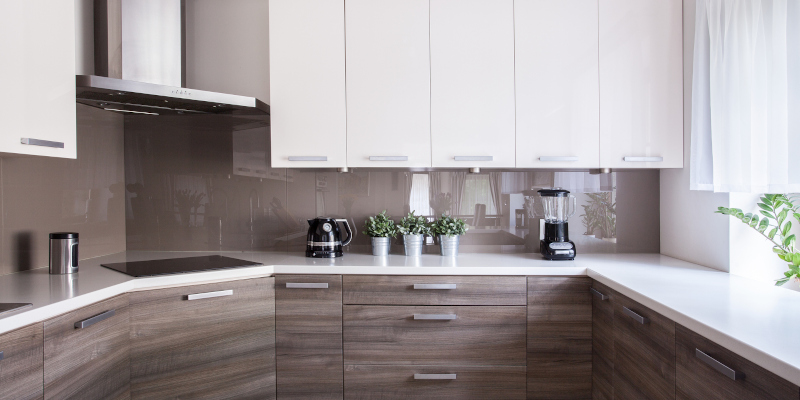 We offer kitchen design and renovation services for property owners located throughout the Columbus, Ohio area. We begin the kitchen design process by assessing your current layout and determining how we could improve the flow, add more storage areas, and boost the functionality. The kitchen is the heart of a home, but if your home has a kitchen that's hardly functional for the needs of your family, you may not be utilizing the space as effectively as you want to be. With our kitchen design services, you can get the space you've always dreamed of using to prepare, cook, and enjoy meals.

Something that sets us apart from other providers of kitchen design services is our commitment to our clients. We want to make sure you remain informed throughout the entire process, starting with the first line of communication. Our technicians will do whatever it takes to exceed your expectations and provide you with a kitchen that delivers on what you want and need. For more information or to request a cost estimate for kitchen design or other related services, give us a call.
FAQs About Our Kitchen Design Services
Remodeling your kitchen can add value, functionality, and beauty to your home, but you have to start with a great design to make this happen. At The Cabinet Guys, we offer kitchen design services and have answered some common questions about them below.
Do you design custom cabinets?
Yes! Custom cabinets are the foundation of any great kitchen design. We can help you design the perfect cabinetry for your kitchen.
Why should I hire a professional to design my kitchen?
Hiring a professional to help you design your kitchen can help you ensure that your remodel turns out how you envision. Working with a professional can also help you keep your project on track in terms of timeline and budget.
How do I define my interior design style for my kitchen?
Browse photos of kitchen designs you like online or in magazines. Look for trends in the kitchens you're drawn to and to find styles that you want to incorporate in your own kitchen.
How long does the remodeling process take?
This depends on many factors, such as the complexity of your remodel and what kind of features you want to include. After we solidify your design, we can give you a clearer picture of how long the remodeling process will take.
How do I start the kitchen design process?
If you're ready to design your dream kitchen, we're excited to help you! Contact us directly and let us know that you want to have us help you design your kitchen.
---
At The Cabinet Guys, we provide kitchen design services for customers in Columbus, Delaware, Dublin, Grove City, Westerville, Plain City, Delaware, West Jefferson, New Albany, Gahanna, Hilliard, and Worthington, Ohio.