We're your source for high-quality, carefully built custom cabinetry.
Customization adds value. Custom cabinets can greatly increase the value of your home and make it a better, more beautiful place to live. Invest in your home and in your quality of life by having us at The Cabinet Guys design, build, and install custom cabinetry in your home office, kitchen, bathroom, or any other area of your home.
We serve the Columbus, Ohio area and are known for the exceptional quality of our cabinets and our workmanship. As truly custom cabinet makers, we approach every project with a mindset geared towards designing and building something truly unique. We also use premium-quality materials to ensure a long-lasting, beautiful result with every cabinetry project we work on. When it comes down to it, you want cabinets that looking beautiful and function exactly as you need. We can help you achieve both of those goals!
We try to make outfitting your home with custom cabinetry as smooth of a process as possible. This means maintaining open, fluid lines of communication, giving helpful advice, working quickly and efficiently, and never cutting corners at any point of the process. At the end of the day, our only goal is to make absolutely certain you love your new cabinets, and you'll love them for many more years to come.
Your custom cabinetry project starts with a call to us.
Check out our showroom!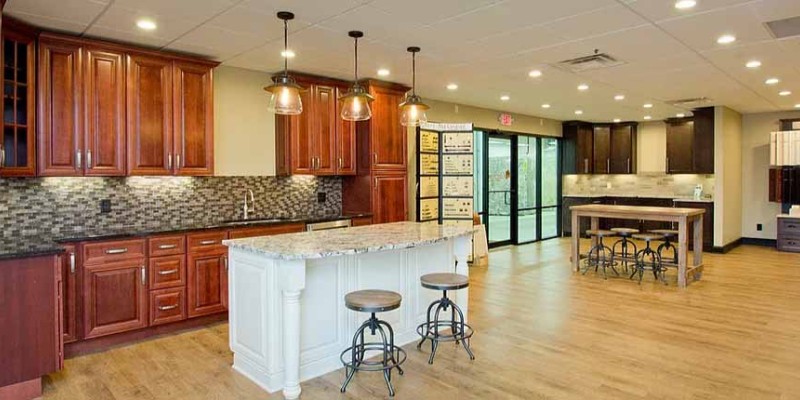 7029 Huntley Rd Suite N Columbus, Ohio
Showroom Hours:
Monday-Friday 9am-6pm
Saturday 10am-4pm