Installing garage cabinets gives you designated storage space for a wide range of items.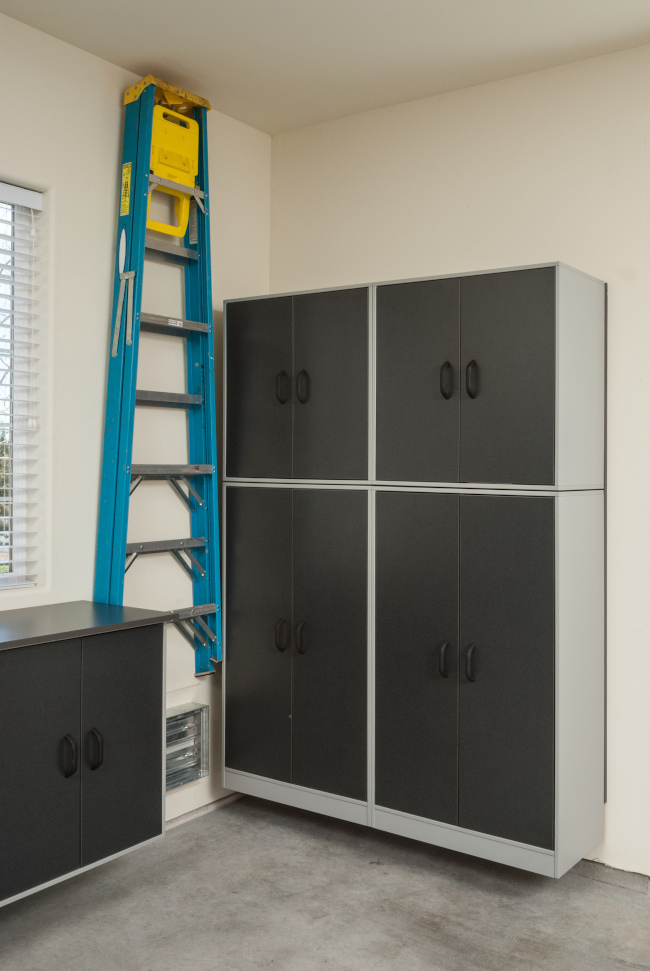 When it comes to garage organization, many people struggle to know what to do. Garages tend to come fairly bare, with finished walls and a concrete floor. But when you're trying to find places to store your tools, gardening equipment, and other essential items, you may struggle to keep these things organized and out of the way. If you're in this boat, contact us at The Cabinet Guys to learn more about the garage cabinets we offer to property owners located in the Columbus, Ohio area. We have helped many local clients transform their garages, making them more organized and functional.
Installing garage cabinets gives you designated storage space for a wide range of items. We use high-quality materials when constructing custom cabinets, ensuring that your garage cabinetry will look great and function properly for years to come. You can choose from a number of colors and styles, allowing you to get the cabinets that complement the look of your outdoor space.
Garage cabinets are an excellent investment into your property. If you plan to sell your home in the future, potential buyers will likely be very impressed with the designated storage space for use in this part of the home. Our company has been serving local clients for years, and we take pride in providing excellent communication and quality work throughout every job we tackle. Your custom garage cabinetry project begins as soon as you contact us to request a cost estimate. We look forward to working with you and exploring the vision you have for enhanced garage organization.
FAQs About Garage Cabinets
At The Cabinet Guys, we understand having many questions when it comes to cabinetry for your Columbus, Ohio home. With the plethora of pre-fabricated garage cabinets on the market, you may be wondering why you should go to the extent of custom-built garage cabinets. We thought we'd answer that and other questions here, but you are welcome to reach out with any questions you might have.
Why should I choose custom garage cabinets?
Pre-fabricated garage cabinets are often not the right size or configuration to address your storage needs or the space available in your garage. They may be too deep, for example, making it difficult to enter and exit your vehicle. They may not be tall enough to utilize all the space available. You might have special storage needs, such as a tall cabinet for storing fishing rods. In addition, most of the garage cabinets out there aren't very aesthetically pleasing. We can address all unusual situations so your garage cabinets are both beautiful and functional.
Can you match my garage cabinets to the ones inside my home?
Absolutely! Having matching cabinetry throughout your home is definitely something we can help you with if you want to gain the advantage of optimal aesthetics.
Can I install garage cabinets in a non-climate-controlled area?
Yes, we take into consideration that most garages are not connected to the HVAC system and must hold up to humidity and the heat and cold we experience here in Ohio. You can rest assured that your garage cabinets will give you lasting performance.
---
At The Cabinet Guys, we provide garage cabinets for customers in Columbus, Delaware, Dublin, Grove City, Westerville, Plain City, Delaware, West Jefferson, New Albany, Gahanna, Hilliard, and Worthington, Ohio.