Get in touch with us to tell us about your ideas for new cabinetry.
Outfitting a kitchen, bathroom, or home office with custom cabinetry is exciting! Cabinetry holds the power to completely transform any space, as long it's done right. Our team at The Cabinet Guys designs, builds, and installs truly custom cabinets for all types and sizes of spaces in Columbus, Ohio, and we're excited to get going on your project.
Contact us today and let's talk about the ideas you have for your new cabinets. We're true cabinet pros, so we can offer you advice on design, colors, and materials on top of building exceptional cabinetry for your space.
The Cabinet Guys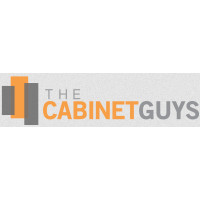 Telephone:
(614) 396-8420
---