We can help you love your cabinets again with new kitchen cabinetry.
Are you getting tired of the same old boring kitchen cabinets in your Columbus, Ohio home? With the current styles and trends changing, you might want to do a little update to your cabinets for a modern and fresh look. New cabinets can be so much fun, but deciding what is right for you and what styles of kitchen cabinetry you want can be overwhelming. That's where we come in.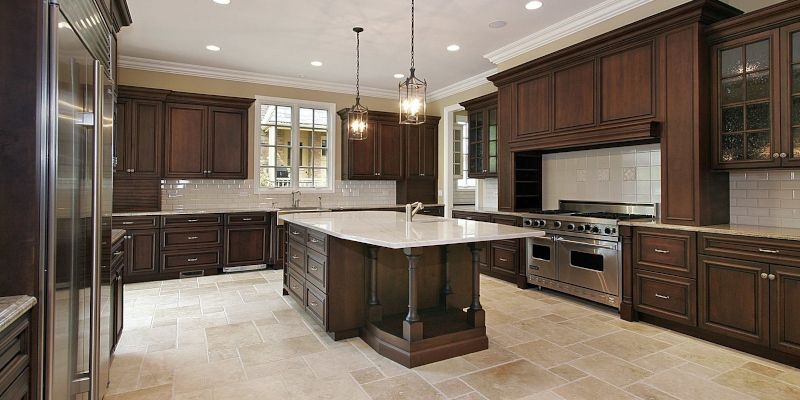 We can help you select beautiful new kitchen cabinets in whatever style you love. We can help you configure cabinets to make the space in your kitchen more functional and give you the space you need. If you would like to add more drawers or have your cabinets extend all the way to the ceiling, we can incorporate that into your design.
The great thing about new kitchen cabinetry is that you can customize it to fit your needs, and we can help. We will work with you every step of the way, making sure you love the final outcome of your cabinet project. We can help make suggestions on what will work well in the space you have available. We can show you different samples of cabinet designs, whether you are looking for a basic shaker style cabinet, or if you are looking for something that has a bit more of a design.
We will go over color options with you and help you decide if you would like a stain or a paint to finish off your cabinets. We can also talk about other options like soft-close cabinet doors and drawers and adding hardware onto the cabinets like drawer pulls and knobs. We can help you create kitchen cabinetry that is unique to your home and fits your personal style and tastes.
At The Cabinet Guys, we are fully committed to providing our customers with superior cabinets and even better service. We offer quality products that will be beautiful in your kitchen. We work hard to make sure you are involved in every step of the project and that you love the end result.
---
At The Cabinet Guys, we provide kitchen cabinetry for customers in Columbus, Delaware, Dublin, Grove City, Westerville, Plain City, Delaware, West Jefferson, New Albany, Gahanna, Hilliard, and Worthington, Ohio.