Choosing your bathroom cabinets can be exciting and fun, but it isn't something to take lightly. Hopefully, your cabinets will serve you for many years, and that means you want to remain content with your choice for as long as possible. The best way to do that is to consider a variety of factors in making your selection.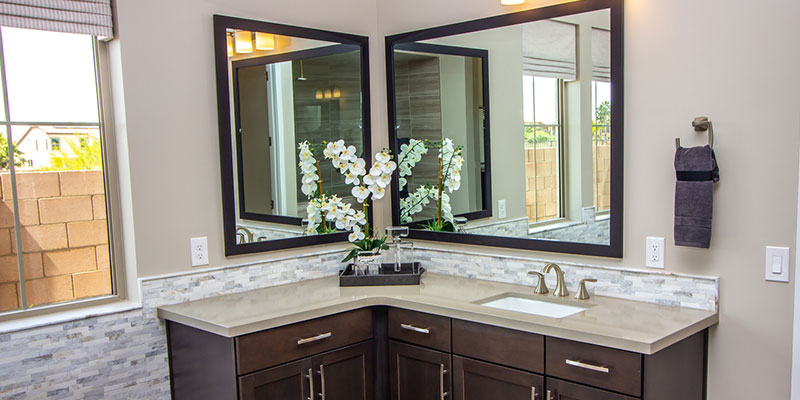 Here are several factors we think you should consider when choosing bathroom cabinets for your home:
Storage Space- Bathroom cabinets exist to house cleaning supplies, toiletries, small appliances like hair dryers, towels, and many other items. You want to be sure you have enough space for all these items so your bathroom can maintain a neat appearance and clear counters. Make sure you carefully consider how much storage space you'll need before choosing bathroom cabinets.
Door Style- The style of your cabinet doors plays a major role in your bathroom's overall style and appearance. Think about whether you like the look of shaker cabinet doors or doors with raised or recessed panels, arches, or other features. Maybe you even want to consider inset cabinet doors.
Color- Colors bring dimension and beauty to your bathroom. Think about whether you want stained wood (and what color stain you would prefer) or painted cabinets. If you choose to paint them, decide whether you want a bold pop of color or something neutral.
Ease of Maintenance- You ight not be cleaning your bathroom cabinets every day or even every week, but you'll need to do it often enough that you should consider maintenance before making your choice. Choose cabinets and hardware that are easy to clean if you think cabinet cleaning will be too much of a chore otherwise.