You may be trying to decide on cabinets for your new-construction bathroom or remodel and are wondering if custom bathroom cabinets are worth the additional cost. There are a few reasons why custom bathroom cabinets can be of great value in your home.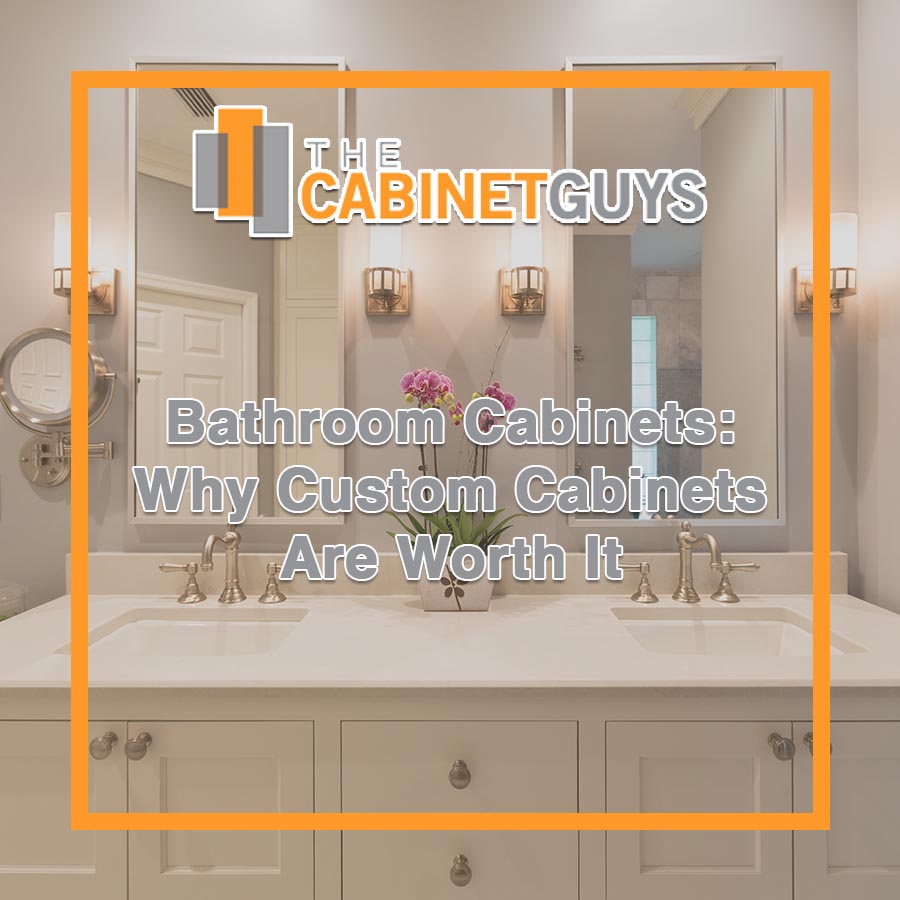 No Wasted Space. Custom cabinets can be great for a kitchen, but they may be even more important in a bathroom. Bathrooms tend to have a limited amount of space, and custom bathroom cabinets can be built to optimize that space in the best way possible.
Stand Up to Moisture. One of the most important things to consider when choosing bathroom cabinets is how well the material will stand up to moisture over time. Many stock cabinets will be made of medium-density fiberboard (MDF). While stock cabinets may last for a good number of years, nothing beats the quality of solid plywood or full hardwood construction, usually made from solid oak, birch, maple or rubber wood.
Functionality. Every homeowner has individual needs when it comes to functional bathroom space. Maybe you need more storage for towels or other toiletries and would like custom-built cabinets that can keep your space clear of clutter. It can be frustrating when more than one person is trying to get ready at the same time and a separate makeup vanity or a double sink could be just what you need.
Beauty. Your bathroom is one of the most used spaces in your home and well-designed, beautiful cabinets can add an element of charm and elegance so you can relax and unwind at the end of a long day.
Although the initial investment for custom bathroom cabinets will be higher, the additional years of use and enjoyment will be well worth it. If you think custom bathroom cabinets could be a wonderful addition to your home, our group of professional designers has the passion and creativity to help make your dream a reality. Please give us a call at The Cabinet Guys today!