When you own a home, there usually comes a time when you want to do a little updating or remodeling. Maybe the home looks outdated, isn't in the best condition, or you could just be ready for a change. One place that many people usually want to start in is the bathroom.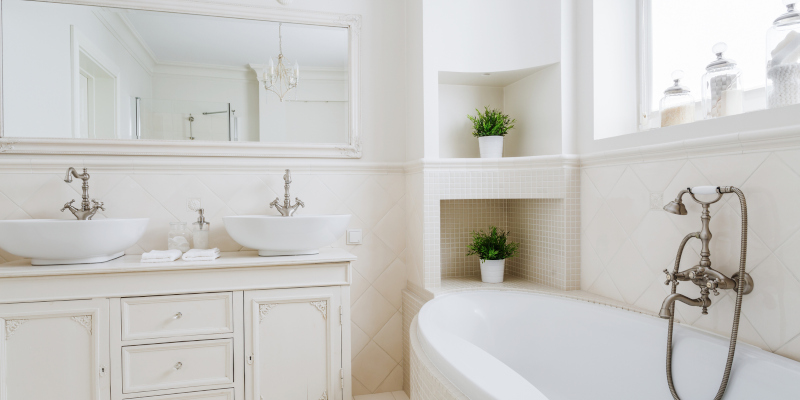 Bathrooms get a lot of use, and when you feel like your bathroom is outdated, it will really make you want to change things up a little bit so your bathroom looks more up to date. A bathroom remodeling project is fun and exciting. You can choose whatever you want to make the space look and feel luxurious. New bathroom cabinets will be key to making everything look new.
The great thing about bathroom cabinets is that you have a lot of different choices in both the style and the color of the cabinets. You can choose a more modern cabinet style, the popular shaker cabinet style, or go for something more traditional and classic. The choice is completely up to you.
When it comes to choosing the color for the cabinets, you also have a lot of different choices. You can choose to have the cabinets stained in the color of your choice, like a light oak color or a dark and beautiful espresso. You can choose to have the cabinets painted any color you want, like a beautiful white, a neutral beige, or a light gray. You can even go bold with a deep green or beautiful navy blue color. You can choose something that fits your own personal style.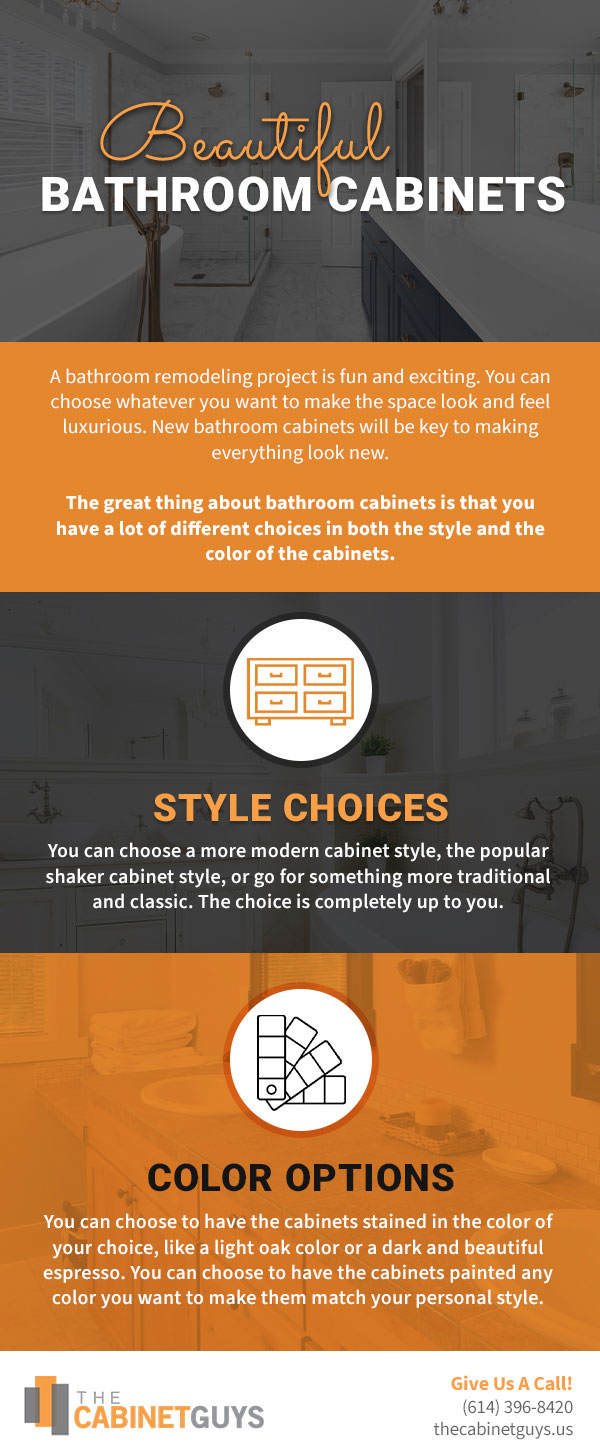 If you are looking for beautiful new bathroom cabinets, reach out to us today at The Cabinet Guys. We offer a variety of wonderful new cabinets that can be made just to fit your space. We do excellent work and will install the cabinets for you. We have an experienced team that can help you with cabinet design options and take care of everything else.