We have become trusted kitchen remodelers because of our focus on authenticity, flexibility, reliability, and vision.
When you are considering upgrading the kitchen in your Columbus, Ohio home, the best thing to do is talk to professional kitchen remodelers who will give you personal attention from start to completion. At The Cabinet Guys, we have kept our business small intentionally to provide superior quality kitchen cabinet design, build, and installation services. Our unrivaled customer service will make you feel like family, so your renovation can be the exciting time that it should be.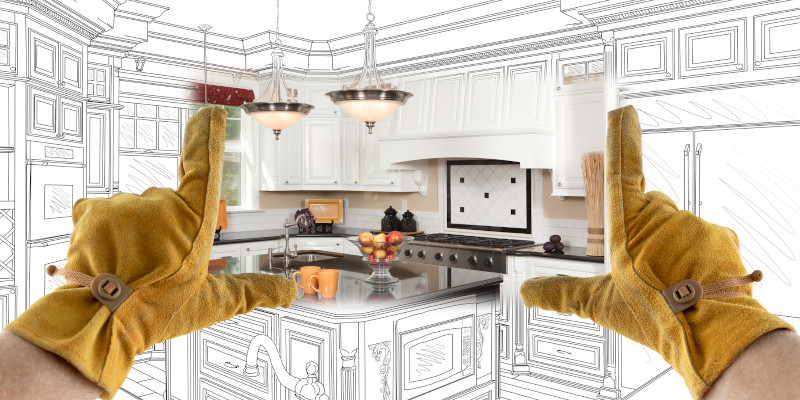 We have become trusted kitchen remodelers because of our focus on authenticity, flexibility, reliability, vision, and commitment to creating fantastic value for each customer. We stay connected with you through every step to ensure your vision comes to life accurately. Our experienced, passionate designers love sharing their knowledge and demonstrating their skill and creativity with each customer. No cookie-cutter approach here! We listen to what you want to achieve and make recommendations accordingly.

We value our customers and want them to be able to come back to us years from now and tell us they still love the work we did as their kitchen remodelers. The quality we put into our craft ensures you'll enjoy your kitchen for many years to come. If you would like to know more about what we do as reliable kitchen remodelers, don't hesitate to contact us. Feel free to stop by our showroom for inspiration!
Common Questions About Working with Our Kitchen Remodelers
Remodeling your kitchen can be exciting, but you also want to make sure everything is done correctly and according to plan. If you have questions about partnering with our kitchen remodelers for your upcoming renovation, we've answered some of the common questions we receive down below.
Why should I remodel my kitchen?
Remodeling your kitchen is a good way to add value, functionality, and beauty to your home. Compared with remodeling other parts of your home, putting effort into creating a beautiful kitchen is well worth it.
Why should I put custom cabinetry in my kitchen?
Stock cabinets do not match the aesthetic and functional requirements of most homeowners. Custom cabinetry can make your kitchen something special and add to the overall value of your home.
What sets your kitchen remodeling team apart?
Our kitchen remodeling team is committed to providing excellent service and exceptional workmanship. Hire us to help you remodel your kitchen and build custom cabinets, and you'll be more than happy with the entire process.
How long does it take to create custom cabinetry?
For most kitchens, creating custom cabinetry takes at least a few weeks. How long it will take to create and install your new cabinets depends on the scope of your project and our current workload.
How do I receive an estimate for new cabinets?
If you are ready to remodel your kitchen and put in new cabinetry, starting with an estimate is a good way to go. Contact us directly to tell us more about your project and request an estimate.
---
At The Cabinet Guys, our kitchen remodelers serve customers in Columbus, Delaware, Dublin, Grove City, Westerville, Plain City, Delaware, West Jefferson, New Albany, Gahanna, Hilliard, and Worthington, Ohio.