We offer beautiful kitchen cabinet sets to fit every space.
We spend a lot of time in the kitchen. Whether we are cooking, cleaning, working on projects, or hanging out with friends and family, we usually do a lot of those things in the kitchen. When we spend a lot of time in the kitchen, we might start feeling like our kitchen feels old and outdated. You might have decided that now is the perfect time to take the plunge and invest in new kitchen cabinets. We are here to help you through the process of picking out new cabinets all the way to installation. Our team of design experts can show you all the wonderful options we have available for kitchen cabinet sets and will help you find the perfect cabinets to fit the space you have available in your kitchen.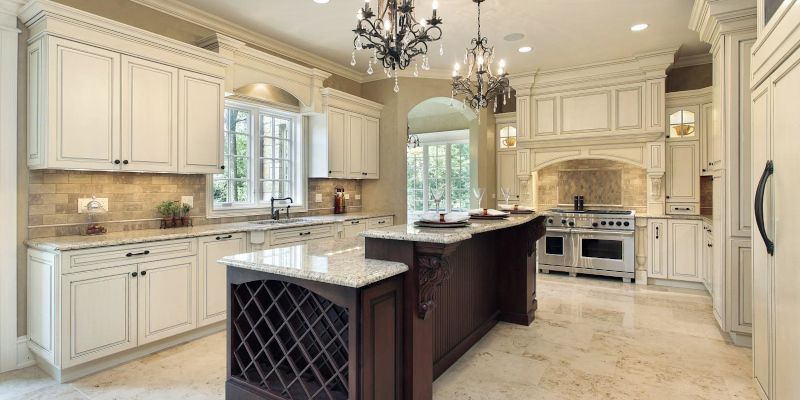 We can help you refresh the kitchen in your Worthington, Ohio home by providing you with new kitchen cabinet sets that will be both beautiful and functional. One thing we always need more of in the kitchen is storage space. Our team will work with you to create a cabinet configuration that will suit all of your needs and give you the most storage possible. We can help you decide where to put drawers and how many cabinets you can fit in your kitchen. We can help you choose a style you love and a paint or stain that will look amazing. You can go with a classic white, a trendy gray, a classic wood stain, or even a bold, rich blue or green. You get to choose something you love that will be unique to your kitchen, and we can help.
If you are looking for quality kitchen cabinet sets and great customer service, contact us today at The Cabinet Guys. We are committed to treating every customer like they are our only customer. We will answer all of your questions, help you stay within your budget, and help you come up with a plan for your cabinets that will be perfect in the space you have available. We will work hard to help you have a great experience, and we guarantee you will love your new cabinets.
---
At The Cabinet Guys, we provide kitchen cabinet sets for customers in Columbus, Delaware, Dublin, Grove City, Westerville, Plain City, Delaware, West Jefferson, New Albany, Gahanna, Hilliard, and Worthington, Ohio.