If you're like most people, you spend a lot of your time in your kitchen. It is a gathering place for family and friends even when you're not cooking meals, and it is the heart of many homes. An attractive and functional kitchen adds value to any home, whether it's a new build or a remodel. If you want to upgrade your kitchen, consider starting with the cabinets.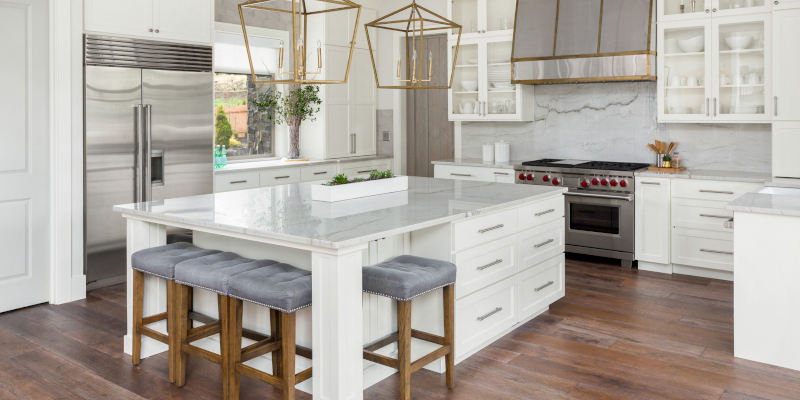 1. Design for your cooking style – When you're choosing the look and layout of your kitchen cabinets, it's important to know your personal cooking style. Do you like to whip up elaborate dishes that require you to use lots of pots and pans, or are you more of a one-pot-meal kind of chef? Do you like to keep smaller appliances like your pressure cooker or blender out on the counter for ready access, or do you prefer them to be out of sight until it's time to put them to use? Before you commit to a layout, consider how you will be using the space and consult with a professional who can help you maximize the functionality of your space.
2. Maximize your space – Making the most out of the space you have available is important, no matter what kind of cook you are, and this is especially true for those who have a small or oddly shaped kitchen. Good cabinets can solve a lot of storage problems, and with the right design, you can have space for everything you want without compromising on the look of your kitchen.
3. Elevate your home aesthetic – There's no denying that beautiful cabinets add value to your home. Kitchen cabinets come in hundreds of shapes, sizes, and colors, and there is a perfect fit for every home aesthetic. Cabinets can be designed to fit any style, from bold and modern to classic and elegant, and any color palette from dark and dramatic to light and airy.