If you are thinking of remodeling your kitchen, chances are you are most excited for new cabinets. With kitchen remodeling, you can design your cabinets in a layout that works for you. You can add soft close hinges on your drawers and cupboards to give your kitchen a more luxurious feel. You can add extra drawers, cabinets in a kitchen island, or extend cabinets to your ceiling for even more storage space. When you design the cabinets in your kitchen, you can get a design that fits your needs and makes sense for you. You can even have glass doors put on cabinets to display your kitchen treasures if that is something you would like. The choices are completely up to you.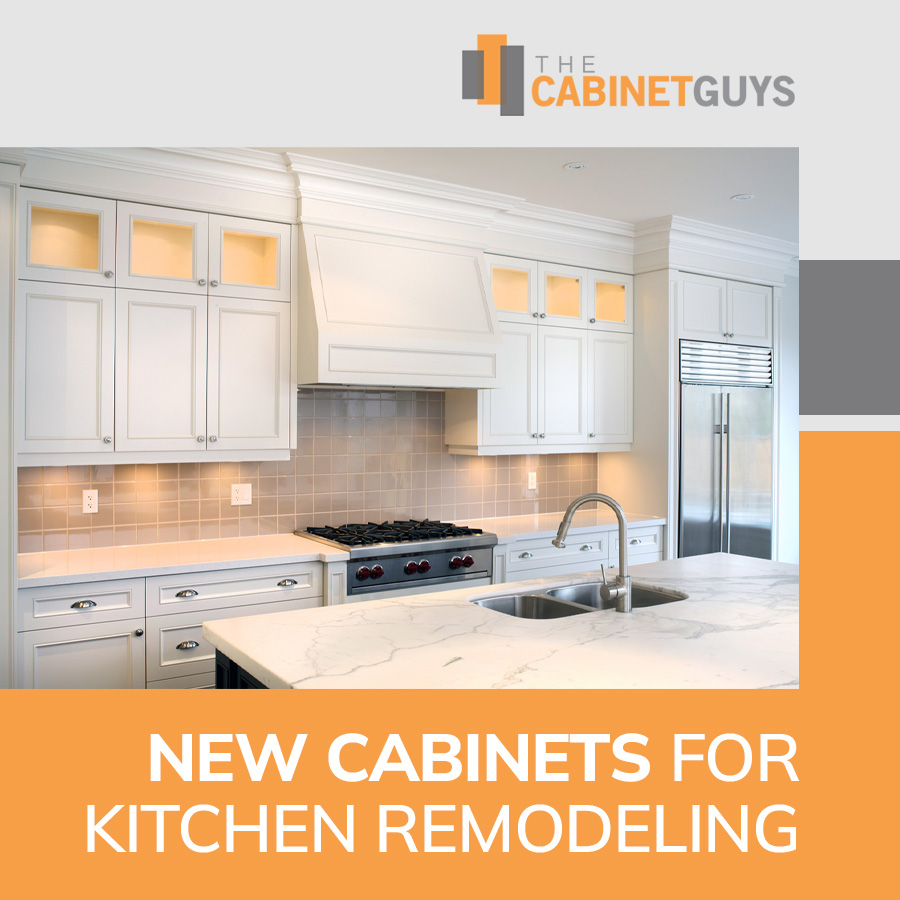 Kitchen remodeling can be a long process, but by the time the cabinets are getting installed, it starts to get exciting and actually looks like a kitchen. You can choose a style of cabinets that fits your own tastes and style preferences. You can go with sleek and modern cabinets, traditional cabinets that will never go out of style, decorative cabinets that look really expensive, or the popular shaker style cabinets that are simple and beautiful.
You can also choose a finish for your cabinets and get whatever color you would like. You can choose to stay with a natural look and have the cabinets stained. You can have them painted a clean white, a cool gray, or even a creamy color. You can choose to add a pop of color with a nice blue or deep green. You can choose whatever you would like, and it will be something you will love for a long time.
If you are interested in kitchen remodeling, contact us at The Cabinet Guys to help you with your cabinets. We build quality cabinets in different styles and finishes. We can give you the cabinets you have always wanted in the color you love. We are reliable, hardworking, and do quality work. We guarantee you will love your new cabinets.