White shaker cabinets are an ideal solution because of the many benefits they have to offer.
If one of your kitchen or bathroom remodeling project objectives is to add value to your Westerville, Ohio home, you should take a look at white shaker cabinets. They are a common style that many potential buyers will appreciate. One reason for their popularity is that they go well with a contemporary kitchen or bath design or a traditional one. What this means to you is that they are a classic design, so they'll increase the value of your home whether you plan to sell soon or several years down the road.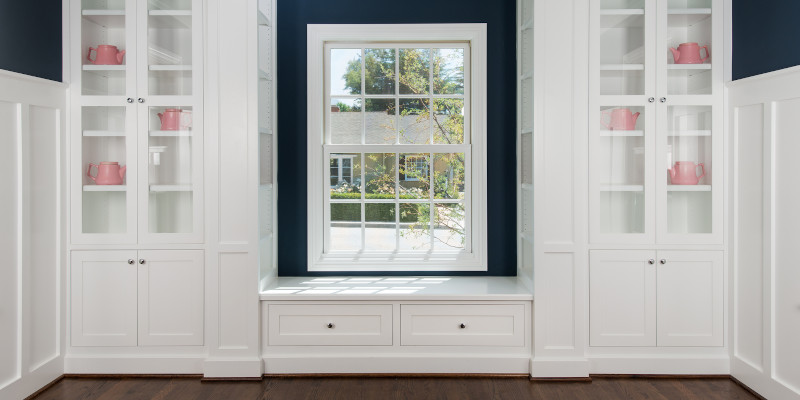 By going with white cabinetry, you can be confident that the white shaker cabinets will complement any future changes to the room. An ageless style is always preferable when the goal is to add value to a home for the long run. In addition, you will appreciate that there will be no issues should you choose to update other features in your kitchen or bathroom later.
The composition of white shaker cabinets is a flat panel with four flat pieces around the edge of each drawer and cabinet to create a raised frame around the middle flat panel. This provides definition for the cabinetry and strength, especially when you work with us at The Cabinet Guys and benefit from our attention to detail and commitment to quality.
When you choose to have high-quality materials and a custom design, build, and installation, it can help keep your budget in line to go with the budget-conscious style of white shaker cabinets. They generally cost less because they aren't as labor-intensive to build as some other styles. You'll have plenty of budget left to invest in a better wood species and luxurious hardware.
Another advantage of white shaker cabinets is that they are easier to clean than some other styles. If you have an ornate front to your cabinets, it can be challenging to get dust and debris out of the nooks and crannies. You'll feel more at peace on cleaning day, and the calmness that a simple cabinet style provides also lends to that feeling.
We can design, build, and install white shaker cabinets anywhere in your home, as they are a great option for the kitchen, bathroom, laundry room, mud room, home office, pantry, and garage. Whether you have one room that you want to update the cabinetry in or several rooms, you can rest assured that we'll provide you with unrivaled quality and a pleasant experience from start to completion.
If you have questions about white shaker cabinets or would like to learn about the other styles of cabinetry that we have to offer, don't hesitate to contact us or stop by our showroom for inspiration. We are happy to help you learn about the benefits of different styles and discuss the features we can incorporate into your custom cabinets. We are dedicated to providing you with cabinets you will love right away and in the years ahead. We look forward to making you smile!
---
At The Cabinet Guys, we provide white shaker cabinets for customers in Columbus, Delaware, Dublin, Grove City, Westerville, Plain City, Delaware, West Jefferson, New Albany, Gahanna, Hilliard, and Worthington, Ohio.