We believe that for cabinet makers to produce quality work, they have to achieve effective communication with the homeowner.
There are some who would define cabinet makers as someone who assembles pre-fab cabinets. If your idea is something along the lines of a passionate woodworker who puts function, durability, and beauty into every piece, you'll be happy to know that we do far more than assembly. We custom design, build, and install superior quality products. You will have no doubt that your renovation project was in the hands of talented cabinet makers.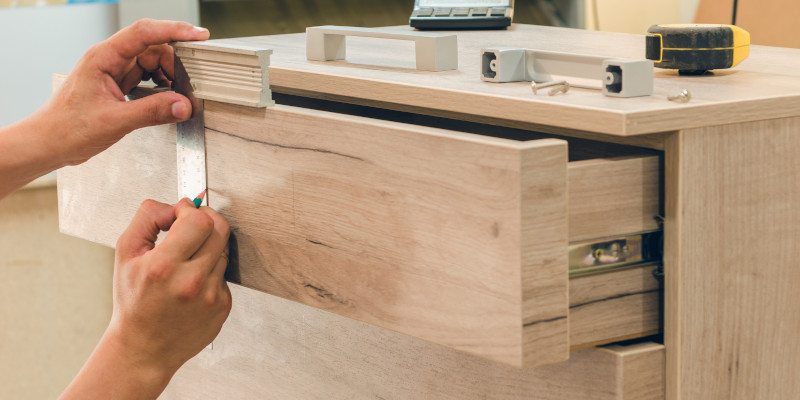 We are an entirely different breed among the cabinet makers serving the Columbus, Ohio area. We focus on authenticity, reliability, flexibility, and achieving the vision you have for your home's cabinetry. We stand out from the rest, and that is why people want to partner with us for cabinetry in their kitchen, bathroom, garage, mud room, laundry room, and more.
We believe that for cabinet makers to produce quality work, they have to achieve effective communication with the homeowner. We are happy to take the time to learn what you want to accomplish, be it white shaker cabinets or something else entirely. We feel you deserve to do business with people who will treat you like family. We have kept our company small intentionally so we can always provide the personal service you deserve. It is how we are able to provide the greatest chance of a successful project.
If you would like to know more about what our cabinet makers can do for your home, reach out to us today. We are happy to schedule an appointment, or you can visit our showroom to be inspired and get answers to your questions.
FAQs About Cabinet Makers
There is a huge difference between cabinet makers and cabinet installers. If you want the best result possible for your kitchen renovation project, you need a company that designs, crafts, and installs the cabinetry that will provide beauty, functionality, durability, and value for your Columbus, Ohio home. What you also need is cabinet makers who will address all your questions so you can make informed decisions about your cabinetry. At The Cabinet Guys, our experience enables us to provide you with the best cabinet makers in the area who are happy to help you throughout the process. Here are two common questions we have been asked in the past.
What are the qualities of excellent cabinet makers?
We think that craftmanship ranks high, of course, but that can only be achieved through top-quality communication. We can't provide you with what you have in mind if we haven't taken the time to ensure we know what that is! The best cabinet makers aren't just good with their hands—they also have excellent people skills. Our personalized approach ensures that you'll always know you worked with the best cabinet makers in the area.
Will you help me decide which type of cabinets to go with?
Yes, our cabinet makers are happy to go over advantages of each style of cabinetry and help you settle on one that checks off all your must-have boxes. Appearance and functionality must both be considered so that you'll love the cabinetry our cabinet makers produce for many years into the future.
---
At The Cabinet Guys, our cabinet makers serve customers in Columbus, Delaware, Dublin, Grove City, Westerville, Plain City, Delaware, West Jefferson, New Albany, Gahanna, Hilliard, and Worthington, Ohio.