You will have a wide variety of options to choose from for your bathroom cabinet sets.
A popular option in bathroom renovations these days is utilizing bathroom cabinet sets in a master bathroom instead of one large cabinet with two sinks. By having individual areas, each person can keep their toiletries organized the way they wish. At The Cabinet Guys, we love to work with Worthington, Ohio families that wish to embrace this particular style of bathroom design. We can also create additional cabinetry for the storage of items everyone uses, such as towels and toiletries.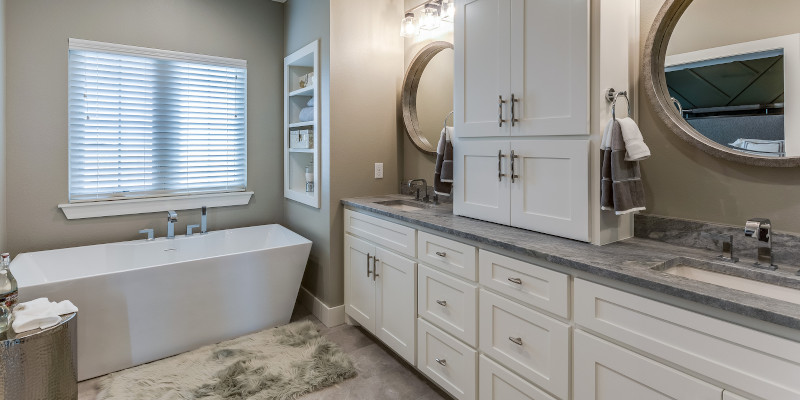 We are happy to work with you to create custom bathroom cabinet sets that fit the way you live and meet your objectives for functionality, durability, and beauty. You'll have our full attention throughout the design, building, and installation of your cabinetry so you can be confident the results will go beyond your expectations. The ultimate goal is your complete success and adding value to your life and your home.
You will have a wide variety of options to choose from for your bathroom cabinet sets, including wood species, style, size, and color. The only thing that will remain the same regardless of your choices is that the quality of the workmanship will give you lasting performance you can count on. We work diligently to remain a premier source for cabinetry and will go above and beyond to show you that we appreciate you as our customer.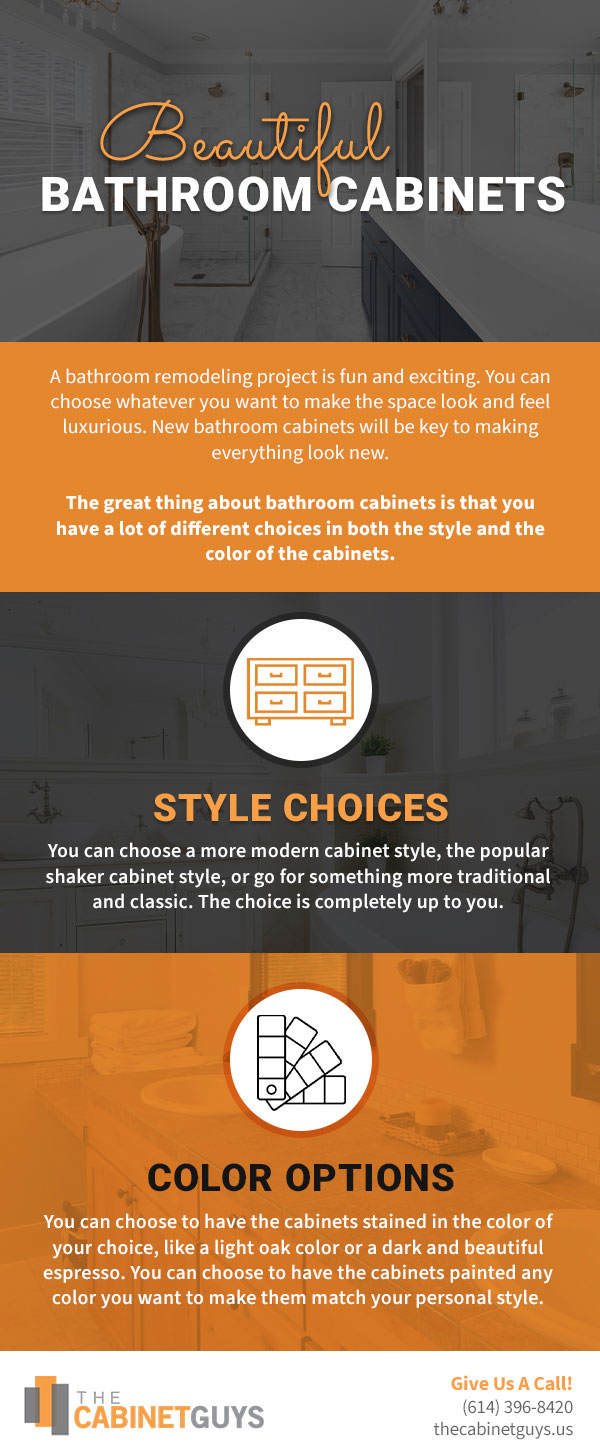 If you would like to learn more about bathroom cabinet sets or another cabinetry project you have in mind, don't hesitate to reach out to us. We look forward to transforming your master bathroom or any other bathroom in your home.
---
At The Cabinet Guys, we provide bathroom cabinet sets for customers in Columbus, Delaware, Dublin, Grove City, Westerville, Plain City, Delaware, West Jefferson, New Albany, Gahanna, Hilliard, and Worthington, Ohio.