You can always count on us to deliver beautiful and functional bathroom cabinetry.
Bathroom cabinetry is an essential aspect of the organization and visual appeal of your space. Without functional or sufficient cabinets in your bathroom, you may end up with more items on your countertops, creating a room that looks disorganized or cluttered. Many people struggle with insufficient storage space, but our team at The Cabinet Guys can give you the bathroom cabinetry you need to improve your organization and keep your must-have items within easy reach, including spare towels, toiletries, and other essentials. Our experienced and passionate designers will work closely with you to ensure that your needs are met and your expectations are exceeded.
From start to finish of every job we tackle, our team members stay connected to our clients. We want to help you bring your vision to life, whether you're considering new cabinets in your bathroom or need more cabinet space to complement what you already have in place. Along with our commitment to our customers and their needs, we also provide high-quality products at an amazing value. You can always count on us to deliver beautiful and functional bathroom cabinetry.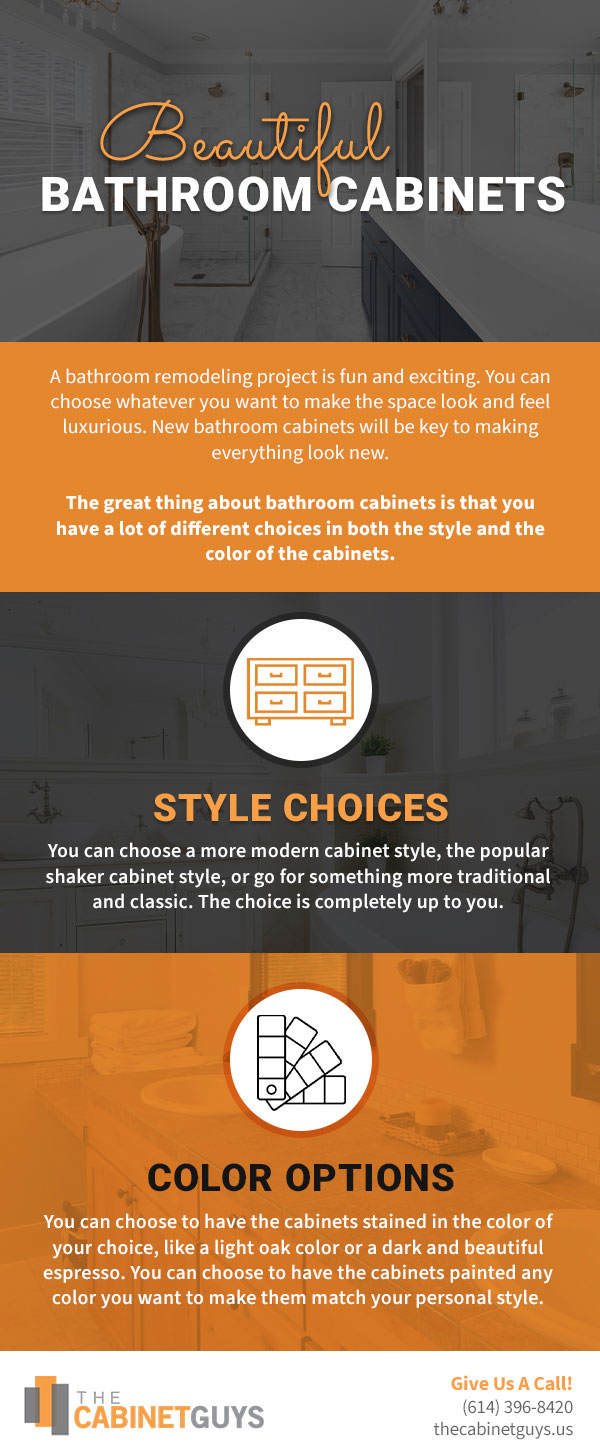 If you're in or near Westerville, Ohio and considering a cabinet upgrade or installation service, contact us to get the process started. We'll be happy to schedule a consultation, during which we can discuss your desires and what you're looking to add to the space with new or refreshed bathroom cabinetry. Our team members can also provide you with a cost estimate for new cabinets in your home, allowing you to make an informed decision.
---
At The Cabinet Guys, we provide bathroom cabinetry for customers in Columbus, Delaware, Dublin, Grove City, Westerville, Plain City, Delaware, West Jefferson, New Albany, Gahanna, Hilliard, and Worthington, Ohio.