There are several factors to consider when it comes to bathroom remodeling, but with careful planning, the right contractors, and the best design for your specific needs, a new bathroom can be an exciting upgrade to your home.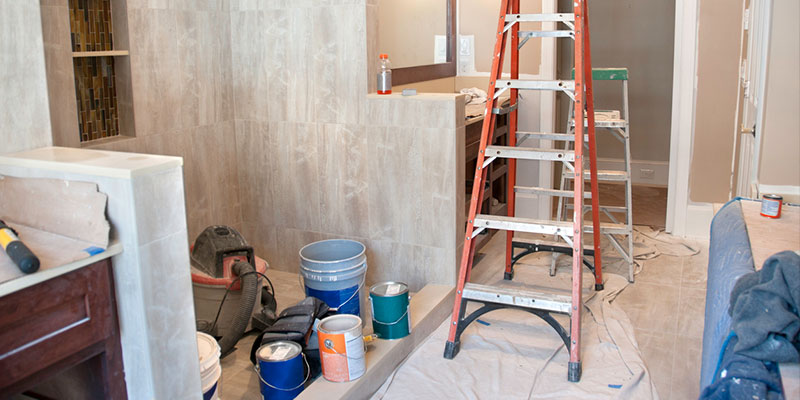 Planning. Before calling a contractor, talk with family members about the features that are important to them. Fixtures, flooring, and cabinet materials come in many styles and price ranges and setting a budget and expectations is critical for the satisfaction of your remodel.
Design. When it comes to the design of your bathroom remodeling project, look beyond just your bathroom space. What is the overall design of the rest of your home? You will want to blend the design of your new bathroom with the existing elements of your home so it all works together to make a functional, attractive new bathroom the whole family can enjoy.
Customization. Maybe you have been dreaming of a custom bathroom with upgraded materials and design that will make your bathroom not only more beautiful, but more functional. Do you need more cabinet space? Would two sinks make getting ready in the morning less stressful? Have you always wanted a bigger bathtub to soak in? Whatever your budget, customizing your bathroom for your specific needs could be just the thing to make your bathroom a space where you can relax and unwind after a long day.
Do It Yourself or Hire a Contractor. While you can save a lot of money doing the work yourself, do you have the tools, skills, know-how, and time to do the work yourself? In most cases, the work is best left to a professional who can handle all aspects of the job and troubleshoot any problems that arise. If you do decide to hire a contractor, ask for references from friends and neighbors and be sure the company is licensed and insured.
Multiple Bids. Don't just go with the first company you speak with. Be sure to get a bid from more than one company and ask for ideas to help improve your space. The detailed bid should disclose all costs, as well as the timeframe for completion.
If you think you are ready to begin a bathroom remodeling project, our group of professionals has the passion and creativity to help make your dream a reality. Please give us a call at The Cabinet Guys today!