Are you considering a bathroom remodeling project? Whether you're looking to enhance your home's aesthetics, functionality, or resale value, a bathroom remodel is a fantastic investment. Bathroom remodeling not only improves the overall appeal of your home, but also provides you with a more comfortable and efficient space.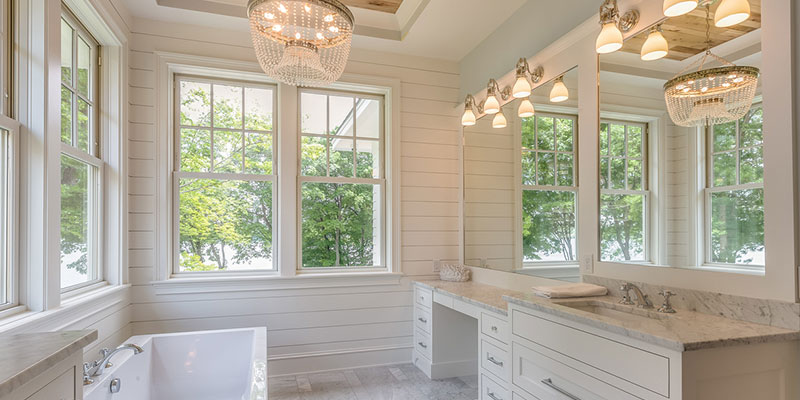 Aesthetics. One of the primary reasons homeowners embark on bathroom remodeling projects is to update the look and feel of their space. With a bathroom remodel, you can choose from a wide range of design options, from modern and minimalist to timeless and traditional. Updating fixtures, tiles, and color schemes can breathe new life into your bathroom, making it a space you'll love spending time in.
Functionality. Beyond aesthetics, bathroom remodeling allows you to enhance the functionality of your space. You can add features like double sinks, a walk-in shower, or a soaking tub to make your daily routine more convenient and enjoyable. Improved storage solutions can also help declutter your bathroom and keep it organized.
Increased Home Value. Bathroom remodeling is a smart financial move. It not only enhances your lifestyle, but also boosts your home's resale value. Potential buyers are often willing to pay more for homes with updated bathrooms. This means your remodeling investment could potentially provide a significant return when you decide to sell your property.
Bathroom remodeling is a worthwhile investment that can elevate your home's aesthetics, functionality, and resale value. Whether you want to create a spa-like retreat or simply modernize your space, a bathroom remodel can turn your vision into reality. So, if you're considering enhancing your bathroom, contact our professionals at The Cabinet Guys to start planning your bathroom remodeling project today.