One of the best and most valuable tips that we can give anyone looking to remodel a kitchen is to hire a kitchen remodeling contractor who knows what they are doing. An experienced, professional, and customer-service-oriented kitchen remodeling contractor will be able to make your remodeling experience stress-free and enjoyable. Here are three things to look for in a kitchen remodeling contractor.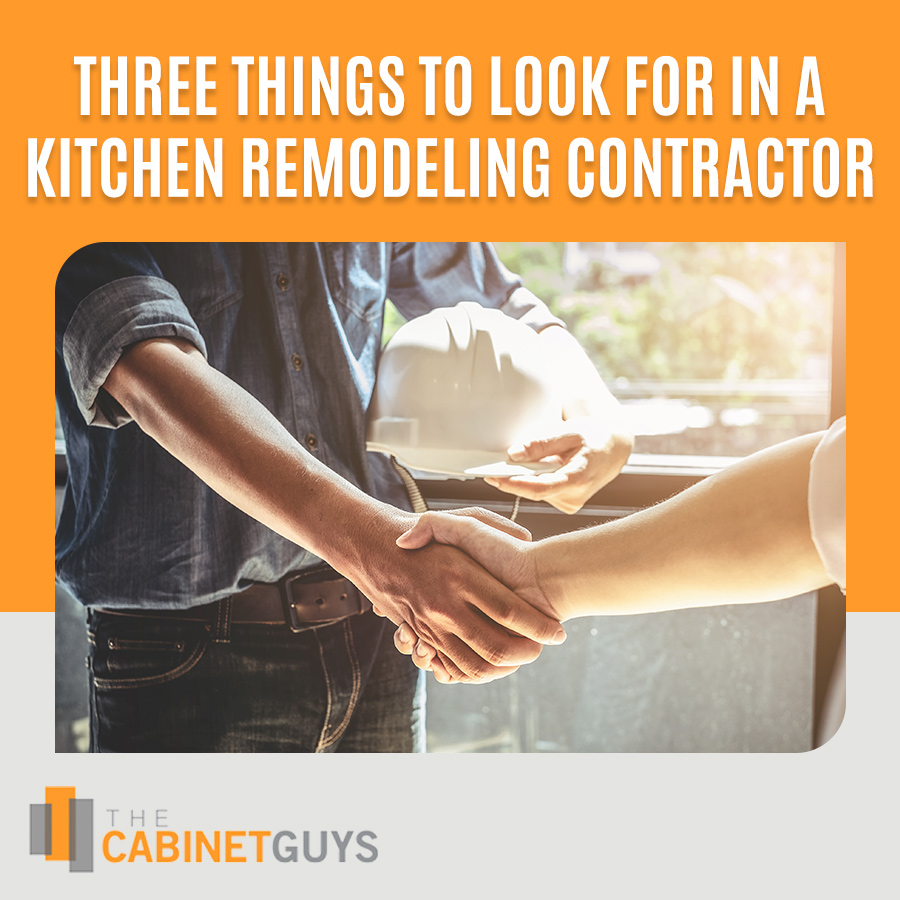 Experience – One of the first things you should look in to for any potential kitchen remodeling contractor is their experience in doing exactly what you want them to do. Can they provide pictures of previous kitchen remodels? How long have they been in business? These are both very important questions to ask before you hire any contractor.
Customer Service – We recommend hiring a contractor who allows you to be heard, answers your questions, respects your input, and communicates well. Hiring a contractor who does not put the customer's needs and wants at the center of their concerns will not be worth hiring.
Licensed – Any contractor you hire should be licensed and insured. Licensing says that they have met or exceeded industry standards to be a contractor. Being insured will help to protect you, your home, and the employees if something unexpected should occur.
Following these three tips will help you to hire a kitchen remodeling contractor who will be able to complete your project on time, on budget, and with superior quality. Here at The Cabinet Guys, we are experienced in kitchen remodels, always put our customers' needs first, and are licensed and insured to provide you the best experience possible.