If you are planning a kitchen remodel or designing a kitchen as part of new construction, then you know that there are a lot of details to consider. The kitchen serves many important roles in a home, from the place to congregate with friends to the place where you come together as a family to cook and eat. It is important to get your kitchen design right. The first, and likely most important, part of a kitchen design is the kitchen cabinet design. The kitchen cabinets will determine a large part of how the kitchen looks, flows, and is used. Below are three things to consider in your kitchen cabinet design.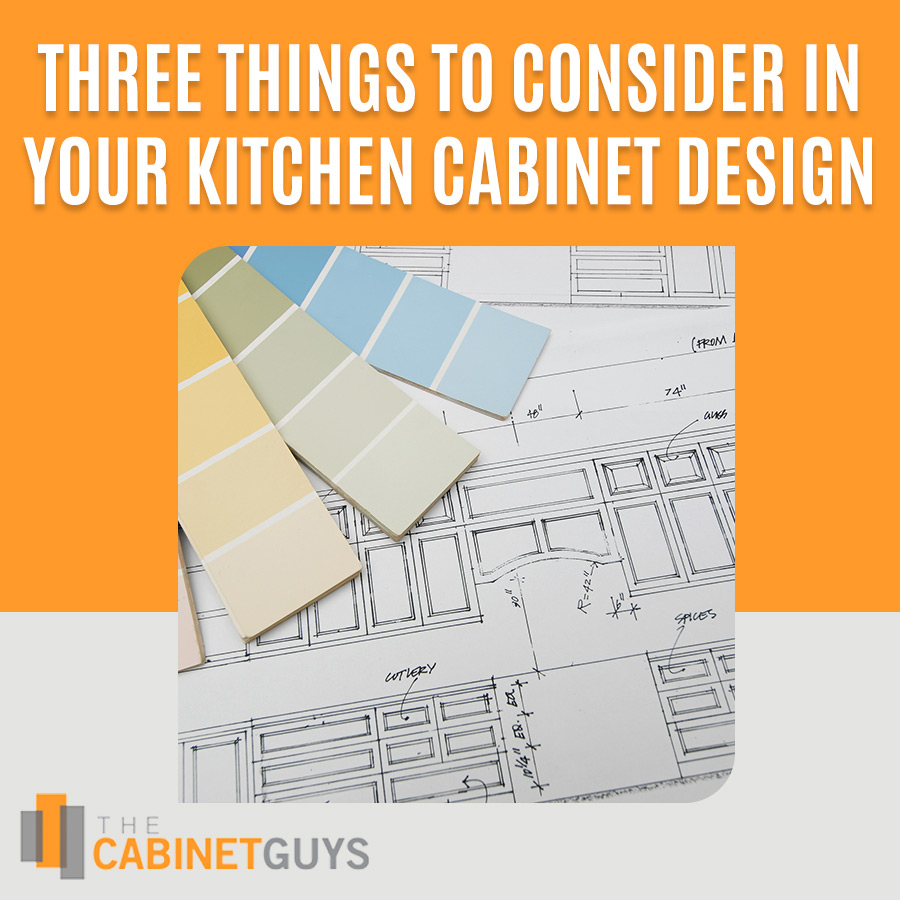 Layout – The first step to a successful kitchen cabinet design is to decide the overall layout of your kitchen. Decide where your appliances, sink, and windows will go. Do you want an island or peninsula? Deciding where these elements will go will help you to know the cabinet layout.
Material – Next, you will want to decide on what material your cabinets will be made from. Solid wood cabinets are always ideal, but they don't always fit into every budget. There are other materials that have many great benefits that are not as expensive as hardwood. You will also want to consider what color cabinets as well as hardware you would like to use.
Details – Don't forget about the details of your kitchen cabinet design as well as your whole home design. How would molding add to your design? What about spice cabinets, silverware drawers and deep drawers for pots and pans? Thinking about and deciding on as many little details as possible makes a huge difference in the overall outcome of your kitchen.