Choosing new cabinets for your kitchen, bathroom, or laundry room is an important decision that should be considered carefully. Here at The Cabinet Guys, we cannot recommend enough Amish cabinets. Amish cabinets offer many benefits that you cannot find in standard stock cabinets. There are many reasons we admire the craftsmanship of Amish cabinets, including:
Quality – The number one thing that sets Amish cabinets apart from other cabinet options is the quality. These cabinets are made with the highest-quality woods, screws, and designs. The main thing that makes Amish cabinets superior and able to last for decades is their high quality of materials. What you will not find in Amish cabinets is:

Plywood
Staples or glue
Plastic drawer slides
Quick and easy finishes
Laminated particle board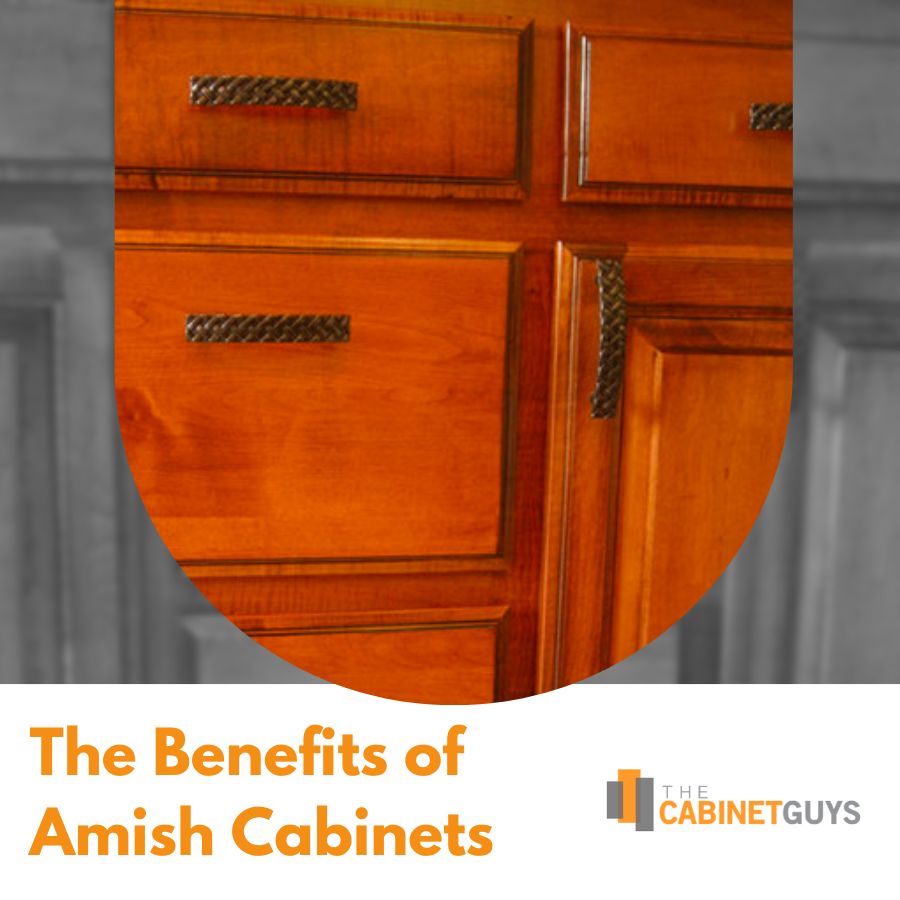 Made in the USA – Amish cabinets are made in the USA by skilled craftsmen. They are not outsourced to other countries for inexpensive and cheap construction processes. They are also not mass produced like some cheaper cabinets.
Custom – Amish cabinets will be made to the exact measurements that you need to fit your exact space. They will be customized for your needs and wishes. This is different than stock cabinets that are made with fillers and spacers if they do not match your exact measurements.
Environmental Concerns – Mass produced cabinets will often use materials that contain formaldehyde glue that can give off harmful toxins. Amish cabinets also last much longer, so you will not have to worry about discarded cabinet materials ending up in landfills.