If you are looking for new cabinets, it might surprise you just how many types of cabinets are out there! Finding the right cabinet is important, as it will make a huge impact on the style and design of your space. Here at The Cabinet Guys, we want to help you make the most of your design. If you're on the fence about different types of cabinets, we suggest white shaker cabinets for many reasons, including:
1.   They go with almost any design. Whether your style is traditional or more modern, white shaker cabinets can work with other design elements in your home.
2.   White shaker cabinets are neutral. When you choose white shaker cabinets, they are a great neutral starting point that works for your space. White works with a variety of different colors and designs, making it easy to select a bold or colorful countertop or backsplash.
3.   They deliver a sleek design. While white shaker cabinets work in many spaces, they aren't stuffy and old-fashioned. They are just as at home in a modern space as they are in a traditional space with clean lines and sleek design for easy cleaning.
4.   The design is timeless. When you choose white shaker cabinets, you don't need to worry that they will date your home. Instead, white shaker cabinets can be installed with confidence.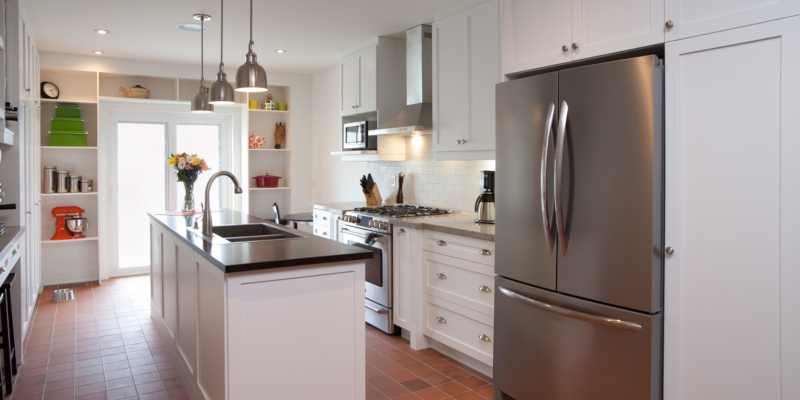 If you are looking for new cabinetry, white shaker cabinets are a great choice for bathrooms and kitchens alike. For more information on cabinetry, please give us a call today.