We are a cabinet builder who puts quality above everything else.
If you've ever worked with a contractor before on any type of home improvement project, you probably expect delays in communication, delays in your project, and a mediocre experience at best. At The Cabinet Guys, we're working hard to change that, and our customers in Grove City, Ohio consistently report that working with us was much, much better than working with any other contractor.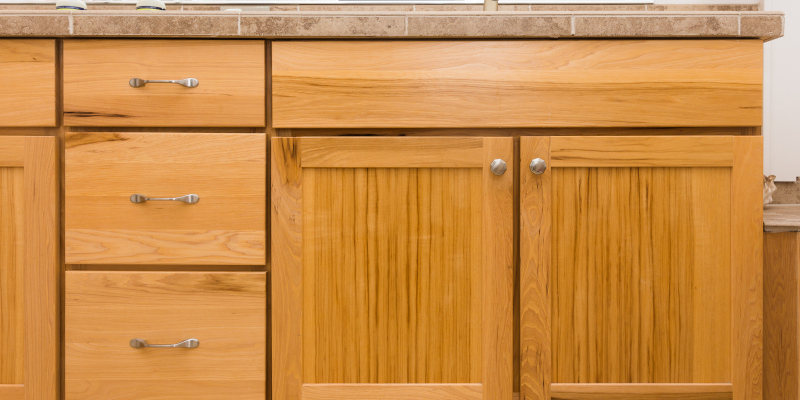 Why? For starters, we care about making our customers happy. We don't just want our customers to be happy with the new cabinetry we design and build for them; we want them to be happy with the entire process as well. This means delivering on our promises, working efficiently, and never cutting corners to ensure absolute quality.
If you're remodeling your kitchen, start with the cabinets first.
As a cabinet builder, this also means providing plentiful options for materials and design. Whether you want to completely redo the cabinetry configuration in your kitchen or simply replace the vanities in your master bathroom, we are more than ready to complete the project. Since every job we do is completely custom, we have no problem taking on special requests and delivering on our promises for thoughtful design.
We are experienced, passionate cabinet builders, and we are always eager to take on new projects and challenges. For an estimate on new cabinetry for your home, or to find out more about what makes us different as the premier cabinet builder in the area, reach out to us today.
FAQs About Working with a Cabinet Builder
Our experts at The Cabinet Guys are proud to be cabinet builders, and we want to help you make your space the best it can be. Below, we have put together a few of our most frequently asked questions about working with cabinet builders for you to check out.
Why should I work with a cabinet builder instead of buying stock cabinets?
Having an experienced cabinet builder make your cabinets offers several advantages over choosing pre-fabricated cabinets. First, our experts will design your cabinets to fit the exact dimensions of your space, ensuring that you can make the most of your available room. Second, we can customize your cabinets to suit your exact needs—for example, you can choose the specific balance of drawers and shelves, and you can select the perfect styles and finishes to achieve your desired look. Third, we use high-quality materials and time-tested construction techniques to make sure your cabinets are as durable as possible.
Is working with a cabinet builder worth it?
Absolutely. Our team has the right experience to create sturdy, durable, and beautiful cabinets that will give your space the functionality it needs while also looking great for years to come.
What kinds of projects do your cabinet builders work on?
Our team has worked on all kinds of projects, including countless kitchens and bathrooms, but also things like home offices, fireplace surrounds, workshops, and more. If you need cabinets in your space, you can turn to our experts to get the high-quality results you need.