We love seeing the smiles of our customers when they see the bathroom design we can make a reality.
More and more families in the Columbus, Ohio area recognize that the bathroom is an important room to consider renovating. If you are not in love with your bathroom design, it is time for a change. Not only can a new bathroom add value to your home, but it can also add value to your life.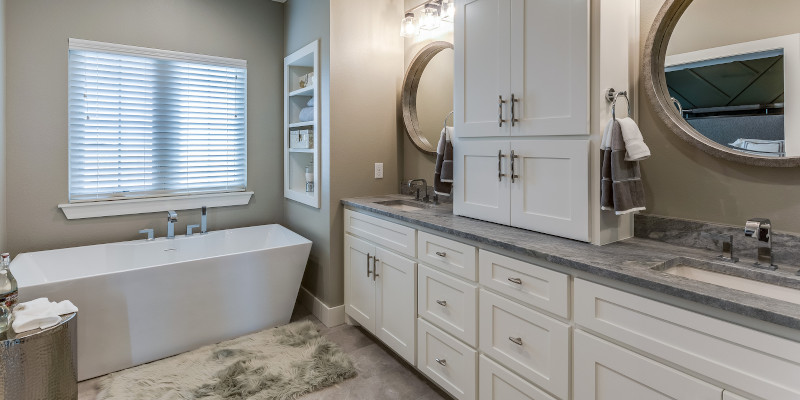 At The Cabinet Guys, we love seeing the smiles of our customers when they see their bathroom transformed with a modern and beautiful bathroom design project. We also know those smiles will continue for years to come because of the durability and functionality of our custom-designed, built, and installed bathroom cabinetry.
The goal of any bathroom design is to improve your home and life overall. When you consider that you start your day in the bathroom and that a nice hot bath or shower at the end of the day can help you get a better night's rest, it makes sense to focus on improving this vital room. With attention to storage and organizational features, your time spent getting ready will be shortened. Perhaps you could even hit that snooze bar one more time. Just the good feeling you'll get when you enter a beautiful bathroom each morning could put you in a good mood and set the stage for the rest of the day.
If you would like to get started with developing a bathroom design that will give you ultimate storage, functionality, beauty, and value, reach out to us today. Please stop by our showroom for inspiration and to get answers to your questions about our products and services for kitchen and bathroom remodeling projects.
---
At The Cabinet Guys, we provide bathroom design services for customers in Columbus, Delaware, Dublin, Grove City, Westerville, Plain City, Delaware, West Jefferson, New Albany, Gahanna, Hilliard, and Worthington, Ohio.